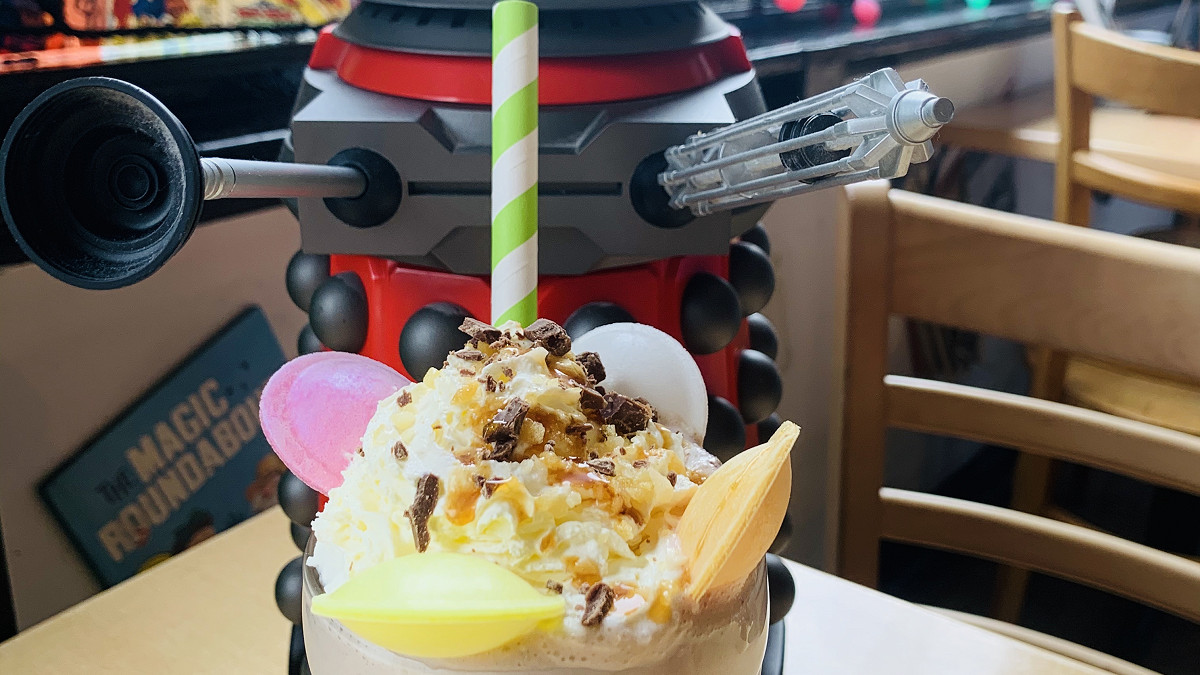 Exclusive milkshake available for one day only for Atomic Burger customers eating a main meal who ask a special question on #pretendtobeatimetravellerday (8th December).
You can be a part of history at Atomic Burger but has that history been written yet!!
Visit one of our locations either on Oxford's Cowley Road or the Gloucester Rd in Bristol and join us in celebrating 'pretend to be a time traveller day' on Sunday, 8 December by getting your exclusive secret 'time traveller' milkshake. Simply say the secret password and get a free milkshake with any main meal.
The special worldwide day has been taking place since 2007 and encourages people to pretend for the day that they have time travelled. With our toys and memorabilia around the walls from the 80s, 90's and earlier Atomic Burger with our amazing range of Meat, Vegan and Veggie burgers, is no stranger to the past and definitely embraces the future.
We are the perfect place to mark this day, as with our nostalgic surroundings, you can pretend to be a time traveller any day of the week.
'This unique and delicious milkshake has been carefully created with special ingredients from across time periods to help our time travelling friends on their journey ahead. We look forward to welcoming you all on Sunday, 8th December to try this exclusive and one-of-kind free treat.'
To make use of the offer, time travellers need to visit Atomic Burger on the 8th December, have a main course and ask a member of staff: 'What day is it?" and then following the reply respond with: "No, what year is it?'.
Roads ? Where we are going we don't need roads !!
Terms and conditions:
Whilst the special ingredients will stay a mystery, any time travellers should inform of any allergy requirements in advance!
Atomic Burger does not promise that this milkshake will assist in the development of time travel and are not responsible for anyone who is unable to return to their original time period.
To avoid disappointment, please book ahead.
The offer is valid once per person.
You have to say the "secret question" to get the milkshake and purchase a main meal.
There's no dress restrictions, so people are welcome to dine in normal attire or come in the attire of their own time period, or even that of their favourite time traveller.